Features Built For You
Everything you need to run your online retail or restaurant business in one place.
Benefits For Customers
Simple and Easy for Customers
Delight your customers with a fast and simple website for ordering online from your business. Collections, delivery or table service at the click of a button.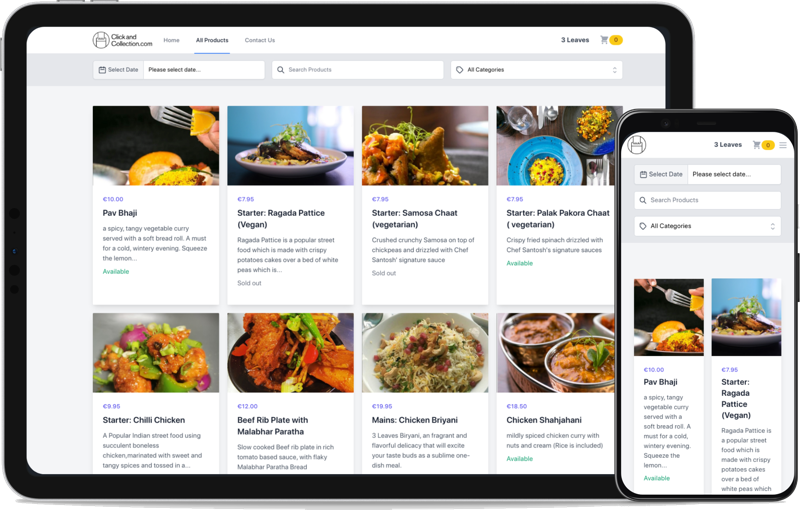 Mobile Friendly
Mobile first user experience

No App to download
Easy for customers

Fast Checkout
No login required

Payment Options
Card, Apple & Google Pay

Product Search
Help your customers find products

Collections
Provide pre-ordering and pickup

Deliveries
Charge delivery fees & get exact location

Table Service
Unique QR Codes for menuless table service
Benefits for Staff
Complete Control and Easy to Manage
Simplify pre-orders, order processing and fulfillment. Pre-plan your inventory and staffing needs and schedule your customers to avoid a rush.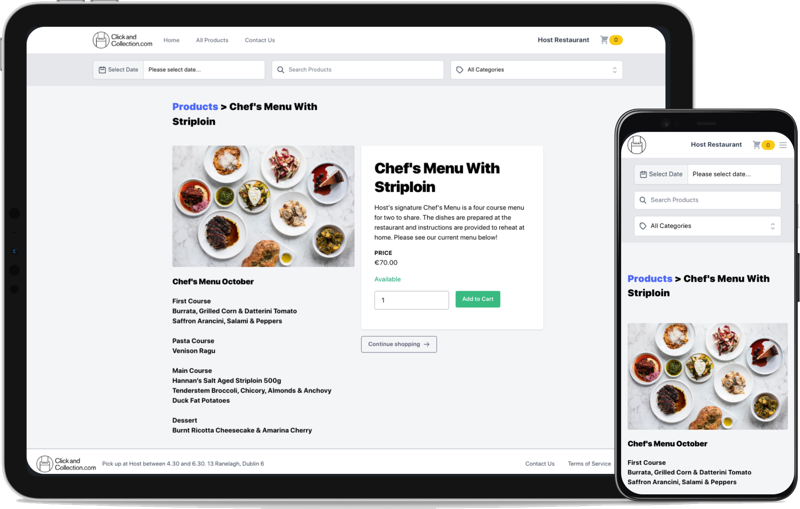 Online Webshop
Sell your products online

Online Menus
Run multiple menus and times

Secure Payments
Online payments with Stripe

Email Alerts
Email deliverability reports

Printable Slips
Easy order fulfillment with packing slips

Coupons
Increase order volume with promotions



Queue Management
Manage Customer Footfall to prevent long queues

Flexible Opening Hours
Multiple daily or weekly service times
Benefits For Administrators
Make Administration Easier
Lessen the burden of admin with features that help streamline many "behind the scenes" aspects of your retail or hospitality business.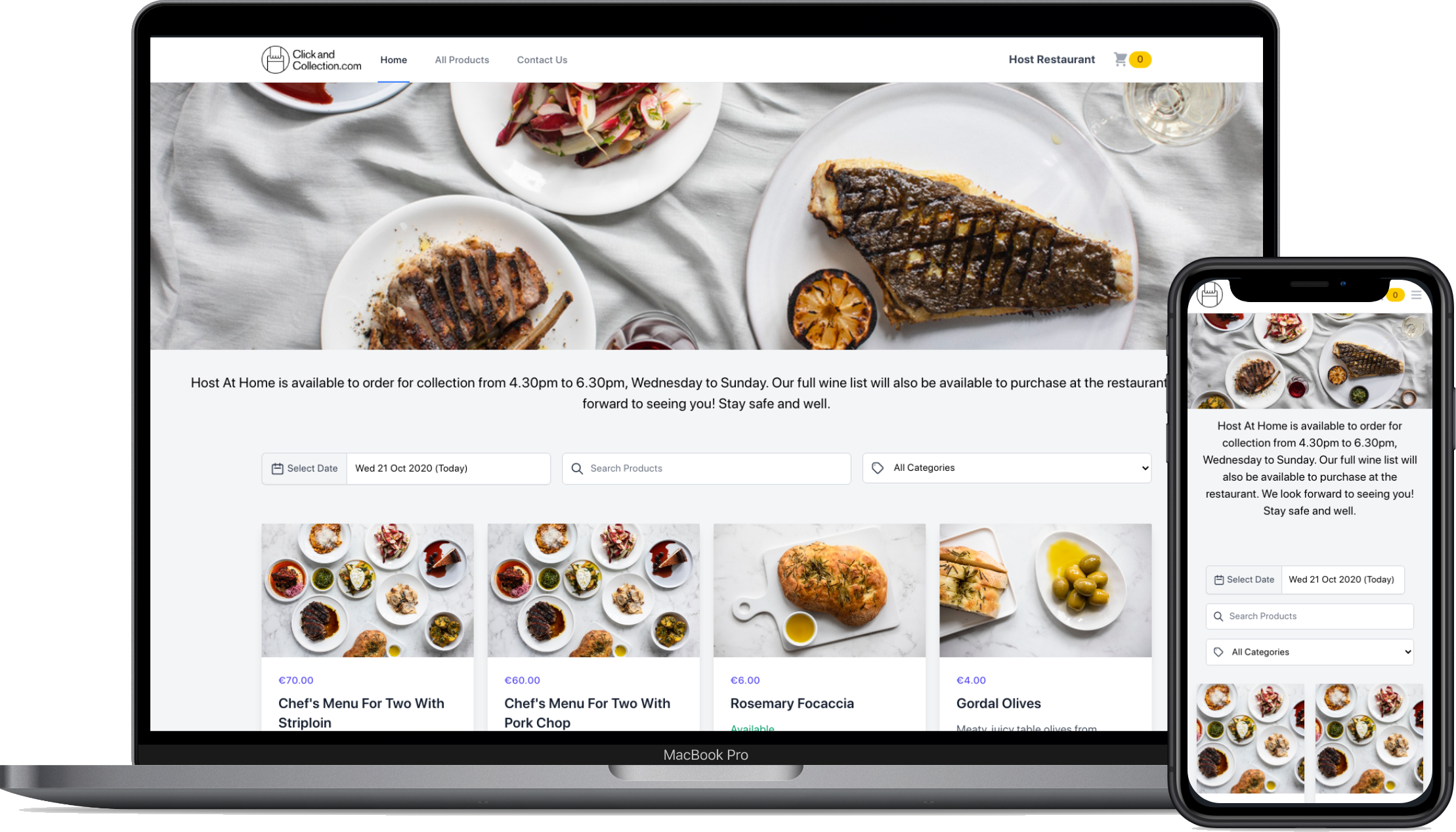 Inventory Stock Control
Keep track of your product availability

Stock Requirements
What products will you need for each day

Revenue Reporting
Exportable CSV product sales reports

Preperation Tracking
See all orders that are prepared for fulfillment



Queue Management
Manage Customer Footfall to prevent long queues

Flexible Service Hours
Multiple daily or weekly service times

Team Management
Add Staff and Administrators to your account

Helpful Support
Email, Live Chat and Phone support
Do you want to get your business online?
We can help you take online orders, payments, manage deliveries or allocated collection times. Start your free trial.
"Using ClickandCollection.com allowed us to run an effortless Click + Collect bar at multiple events recently. Customers could pre-order their drinks to pick up on entry to the event, then re-order via QR code, pay & collect during the events. This had multiple benefits for us. It alleviated queues at the beginning and during events & staffing issues (50% less staff & less experience required) "
Simon Heaslip (Owner) , Roisin Dubh Galway